MOST PEOPLE THINK THAT FIRE HAPPENS TO OTHERS ONLY

AND THEY WAIT TILL THE DISASTER STRIKES THAN REALISE IMPORTANCE OF FIRE SAFETY AFTER PRECIOUS HUMAN LIFE, VALUABLE PROPERTIES & RECORDS ARE LOST FOREVER.
FIRE

IS A CALAMITY

, WHICH STRIKES WITHOUT ADVANCE WARNINGS.
FIRE

STRIKES AT UNEXPECTED PLACES

, AT ANY TIME, IN DIFFERENT CIRCUMSTANCES & UNDER VARIOUS CONDITIONS & IN MINUTE'S FIRE CAN GO OUT OF CONTROL.
FIRE

MAKES BOTH VISIBLE & INVISIBLE LOSSES.

VISIBLE LOSSES:

BUILDING, FACTORY, RECORDS OR HUMAN LOSS ETC

INVISIBLE LOSSES:

PRODUCTION, OPPORTUNITY, MORAL LOSS ETC.
SURVEYS

INDICATE THAT FOUR OUT OF TEN BUSINESS ENTITIES NEVER RE-OPEN WHEN THEY ARE DESTROYED BY FIRE.
WHERE TO USE FIRE EXTINGUISHER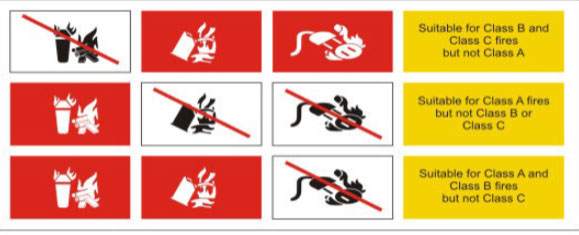 HOW TO USE FIRE EXTINGUISHER